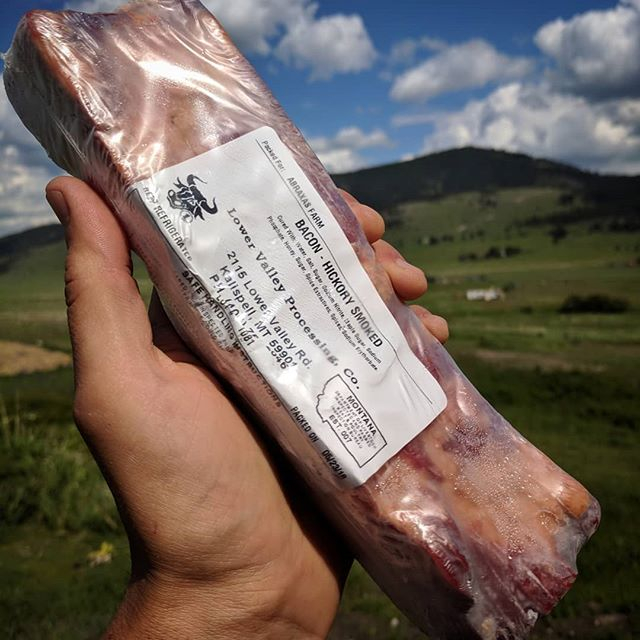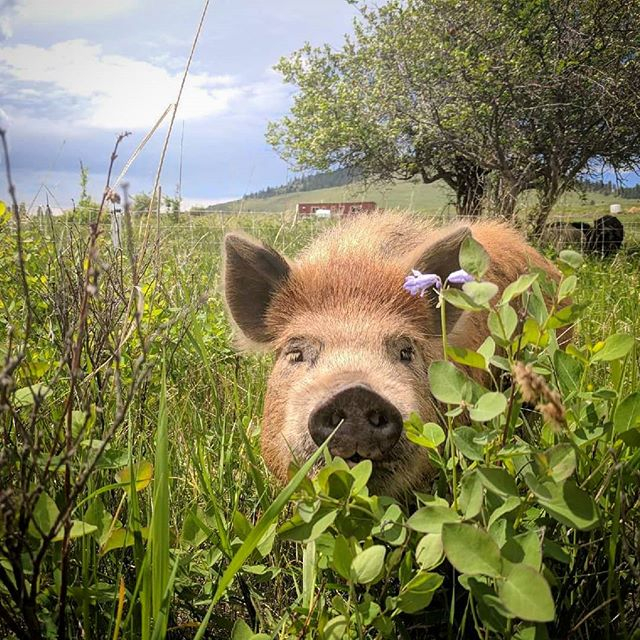 Abraxas Farm
Contact: Hardy, Jessie & West Reichel
City: Big Arm, MT, 59910
Email Address: abraxasfarm@gmail.com
Phone: 406-210-8850
About Us
Abraxas Farm is a holistic, birth-to-finish livestock operation in Big Arm, MT. Our aim is to create vigorous green pastures to feed our growing herd of heritage pigs, and sustain our gentle flock of sheep. With healthy soil, we are able to deliver maximum flavor and nutrition on your plate for your vitality. In addition to our meat products, we enjoy our work with plants, bees, trees, chickens, compost, spring water systems, animal fiber and natural dyeing; and of course, cooking, fermenting, preserving, baking and sharing. We believe that the most diverse farmsteads are the most vital, and that each part contributes its essential ecological footprint and spirit to the whole. We began on this journey to self-sufficiency out of the culinary world. We have home and restaurant chefs in mind when it comes to each step of our food's journey from birth to the plate. We are always excited to accommodate any and all requests for specialty cuts or products that inspire you in the kitchen. We are also available to answer any and all questions about meat cookery! Please do not hesitate to send us an email. We'd love to help you get the most out of our products.
Practices
We raise heritage breed pigs that perform well in our specific climate and on our pastures. Starting with the right breeds is our key to success. Our pigs are holistically managed to live happily and consistently with the history of their breeds' heritages (Mangalitsa, Berkshire, Kune Kune, and their cross breeds). As such, our pigs are rotated on pasture throughout the year with the ability to forage and range. Often, forage crops are sowed behind them to maintain soil health and provide additional fodder for the next rotation. They are allowed to exhibit natural omnivorous behavior and are supplemented non-GMO grains, legumes, fruit and vegetables. We employ no vaccines, no hormones and no routine antibiotics -- no chemical treatments of any kind. We hand feed each pig in our herd with regard to their specific needs. For the year we raise each pork, they are happy. Read more about our herd here (copy and paste in browser): https://i.postimg.cc/8c2zD3hC/Happy-Healthy-Hairy-Hogs.jpg

Our sheep graze on open pasture alive with native grasses and forage. They are grass fed with no routine grain supplement. We employ no vaccines, no hormones and no routine antibiotics -- no chemical treatments of any kind. Our lamb cuts wonderfully with sweet fat at 8 months to a year old.

All of our livestock is watered from a natural spring, and it shows. They are all fed clean, non-GMO feed and forages, and our meat is sweet and succulent with no "off" tastes. It's special product, and we're thrilled to get it into your hands.