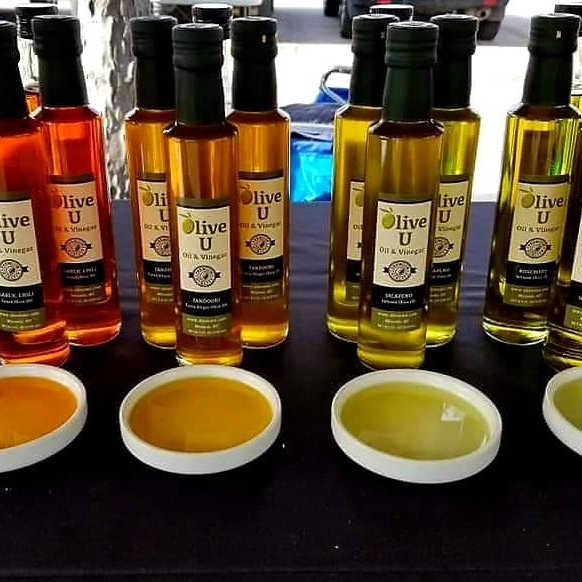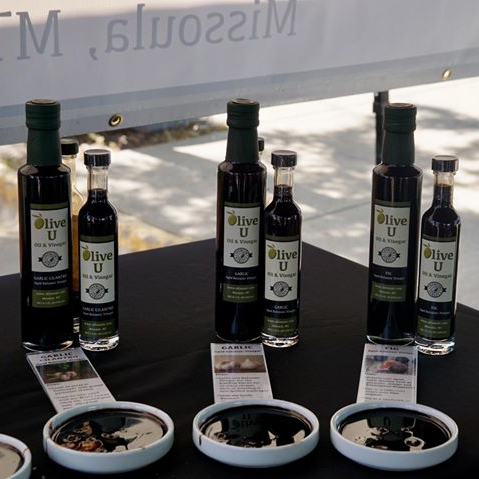 Olive U Oil & Vinegar
Contact: Justine Morris
City: Hamilton, MT,
Email Address: info@oliveumt.com
About Us
Olive U Oil & Vinegar is located in beautiful Montana. Our products can be found online at oliveumt.com. We can ship anywhere in the United States, and if you're local WE WILL DELIVER TO YOU! We also participate in the summer at the Missoula Farmer's Market and Seeley Lake Farmer's Market, at the Little Red Truck Spring Vintage Market, as well as the local holiday crafts shows and markets in October, November and December (including the very popular Little Red Truck Holiday Vintage Markets). Check our out website oliveumt.com or our facebook page at https://www.facebook.com/OliveUMT/. Our olive oils and balsamic vinegars are amazing! We invite you to invigorate your taste buds! Here's to healthy cooking!
Practices
Our Olive Oils and Balsamic Vinegars are all natural, certified organic, non GMO, and some of the very finest from some of the oldest and the most traditional olive oil and balsamic vinegar producing families in the Mediterranean. They taste amazing in meals, pastas, as dressings or dips, and great on desserts too! We invite you to invigorate your taste buds and try something new you've never tried before! We can ship anywhere in the USA, or if you're local we can deliver to you FREE with no shipping costs. Give our products a try...and here's to Healthy Cooking!